The Observer
Exhibition Design, 4. Semester, supervision Prof. C. Frey
For this exploration into the graphic three dimensional space, I chose a quote from the novel "The Assignment – of the observing of the observer of the observers" by Friedrich Dürrenmatt. The novel was published in 1986 but the topic is very up-to-date.
"[…] no longer observed, he'd feel
not recognized, not recognized,
not respected, not respected,
meaningless, meaningsless,
useless, […]
so we observe eachother,
snapping and filming eachother for fear
of the absurdity of our existence
in the face of an expanding universe
with its billions of Milky Way galaxies."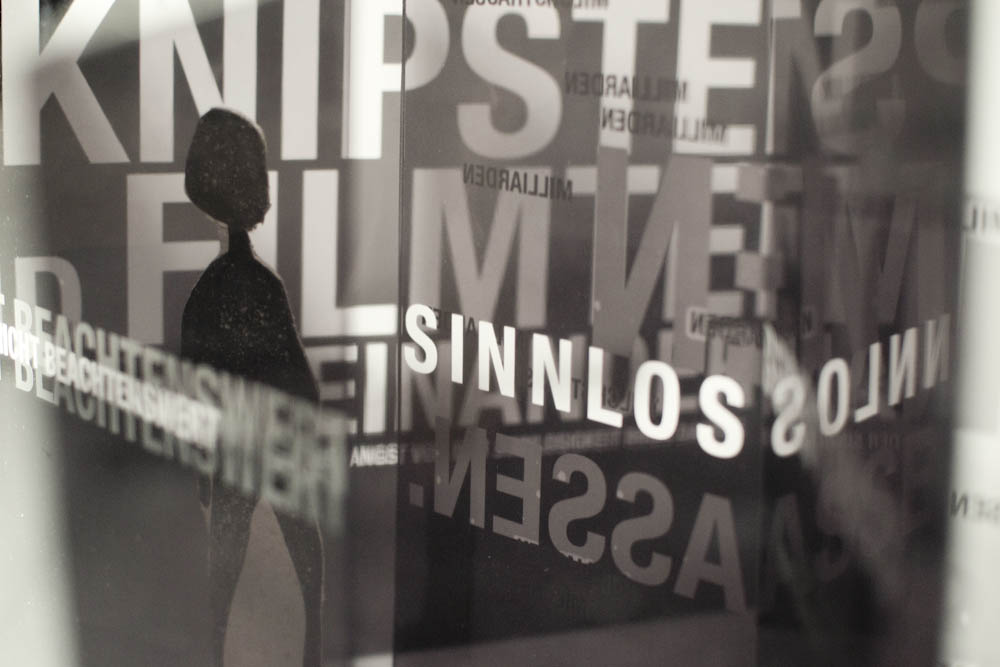 Concept:
Inspired by the sculptures of Richard Serra and the shape of a camera lens, I designed a 3D interpretation of the quote as part of an exhibition design. The conceptual idea was that the visitor follows the narrow path through the quote by Dürrenmatt. The walls are semi-transparent and become higher and more intimidating with every word until it expands into a spacious room. The visitor, first an observer on its own due to transparent walls, is now faced with a projections of him/herself walking through the installation. The observation of an observer being observed.